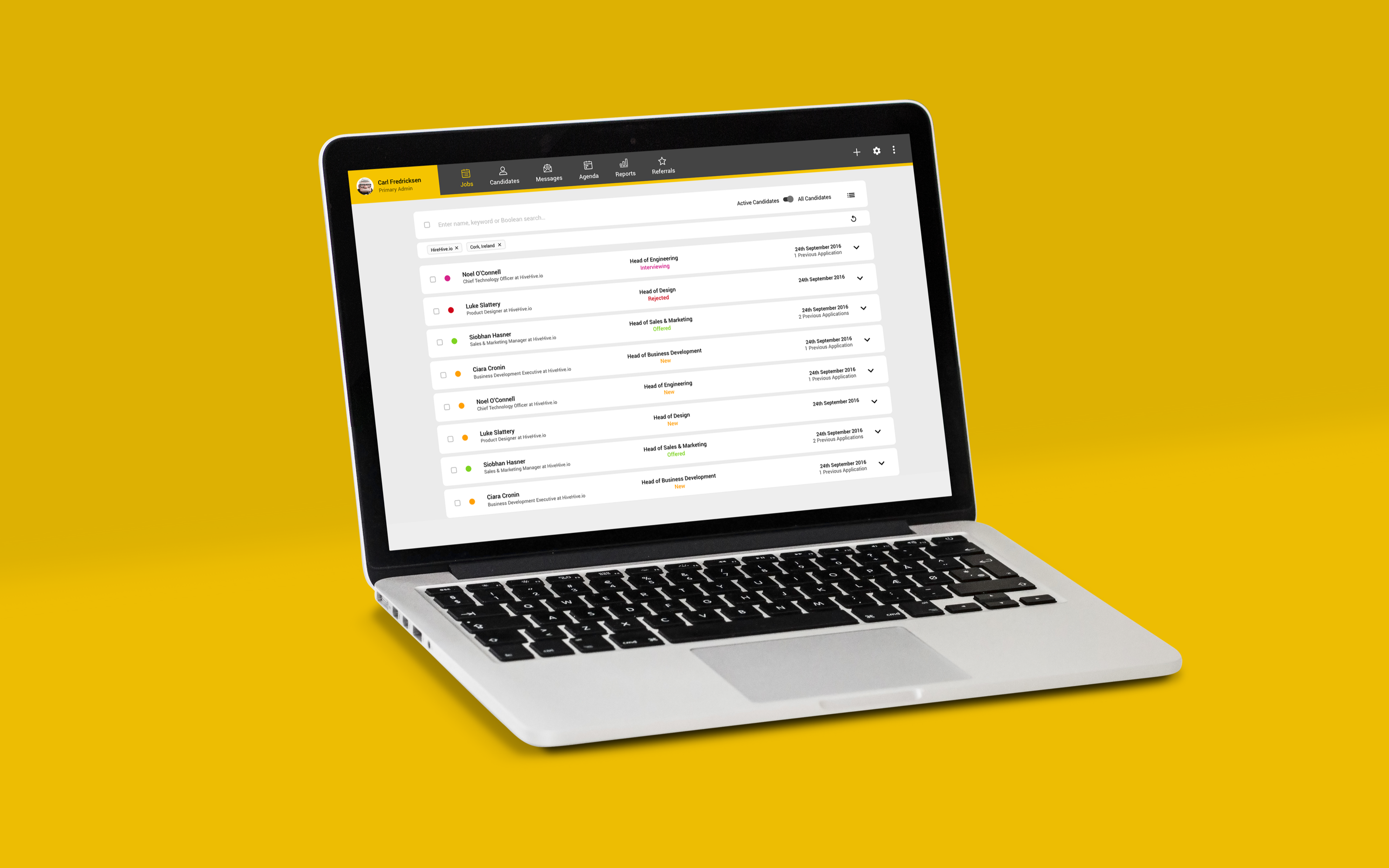 Launched in 2011 and used by companies like Lufthansa and Mercedes-Benz, HireHive is an ATS SaaS product targeted towards internal recruiters and hiring managers.
I was tasked with addressing the many UX issues that had arisen through a number of years of changes and iterations, culminating in an entire UX and UI redesign of the application, that now places HireHive as a world class SaaS product.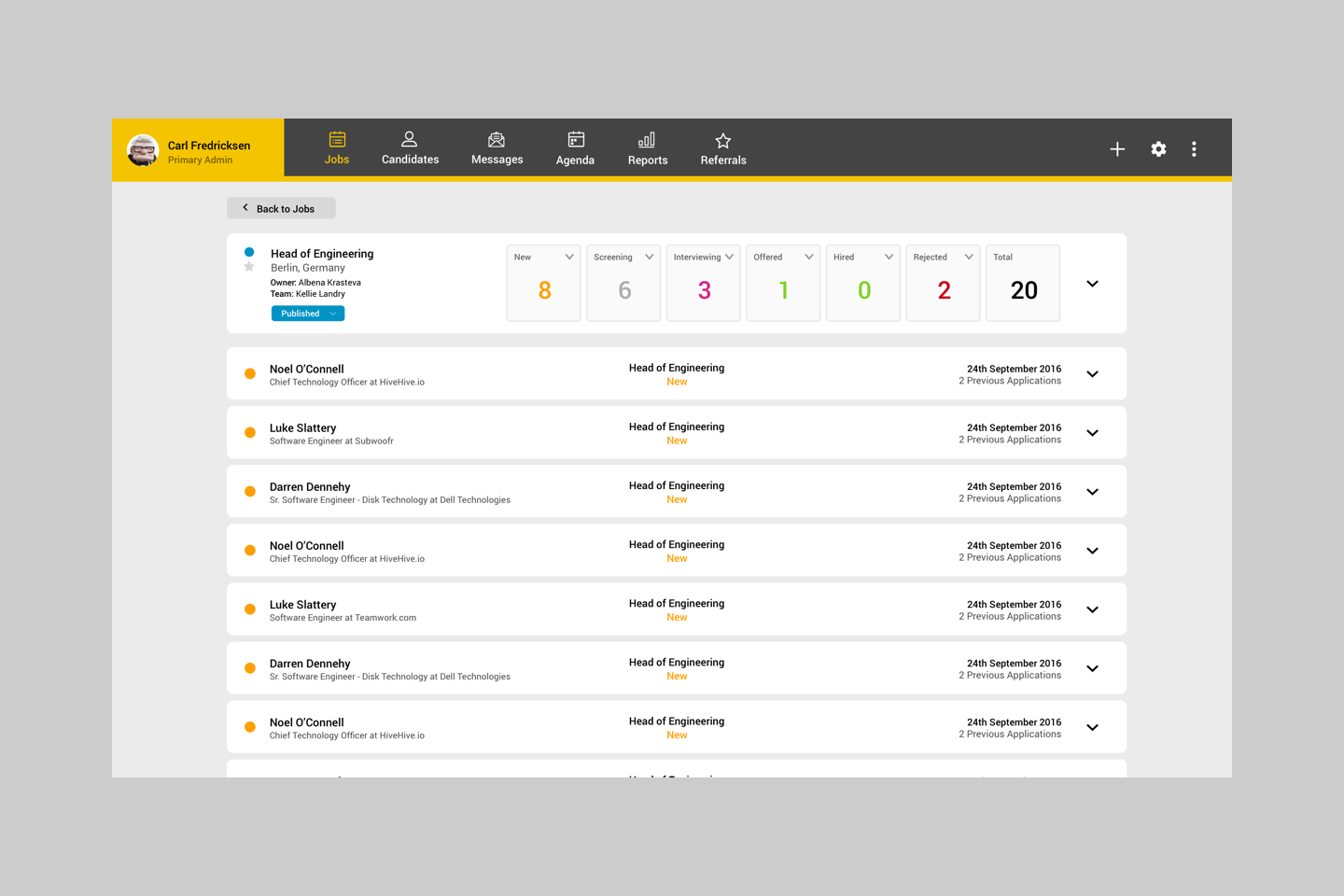 Utilising usage data and customer feedback, I was able to identify UX pain points within the app and create simple, yet effective solutions that would allow users complete routine tasks faster and with ease.
Designing an interface that worked equally as well for users managing 20 candidates or 200 candidates was the main challenge of the project. This required multiple iterations of designs and testing to ensure the best possible solution was found.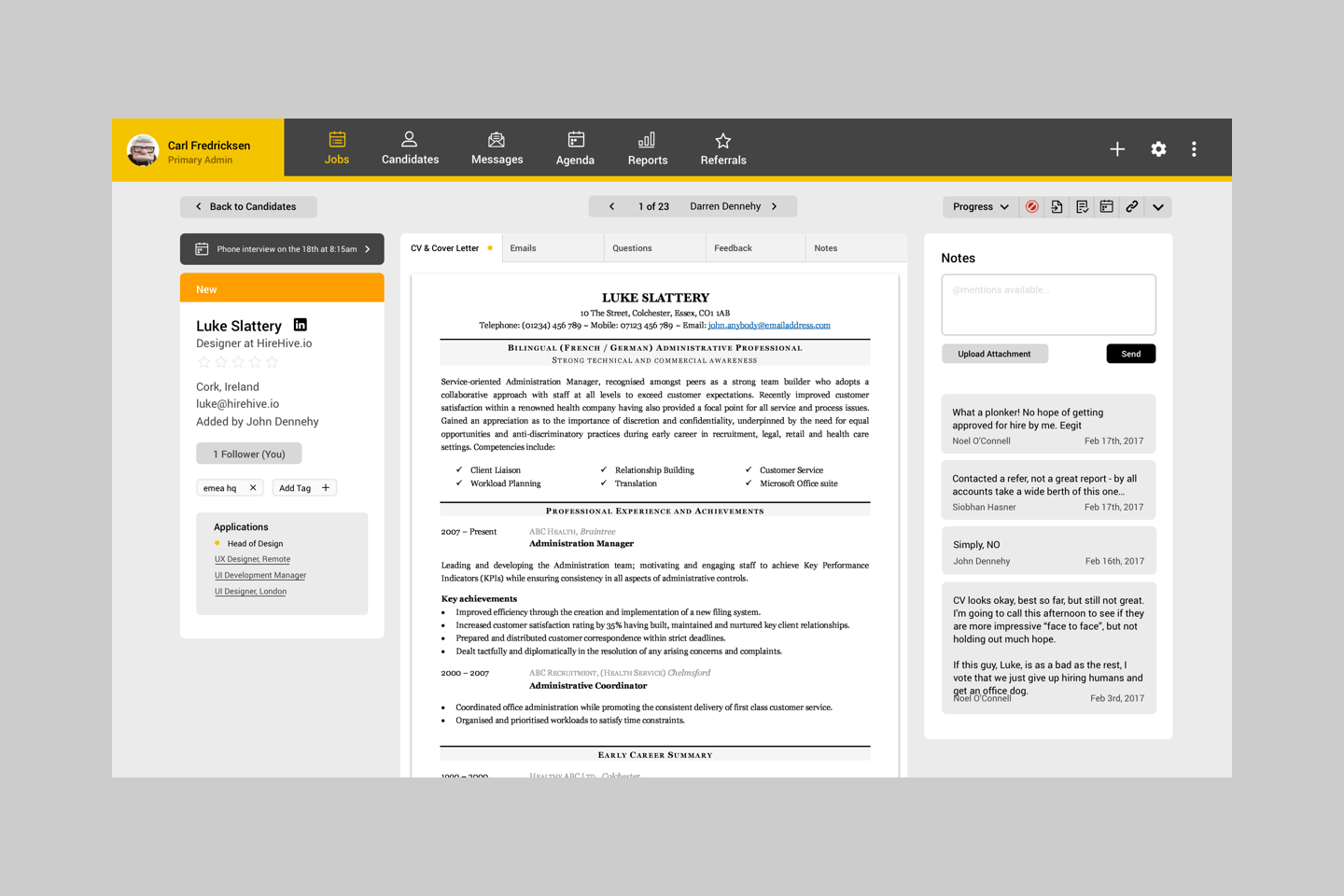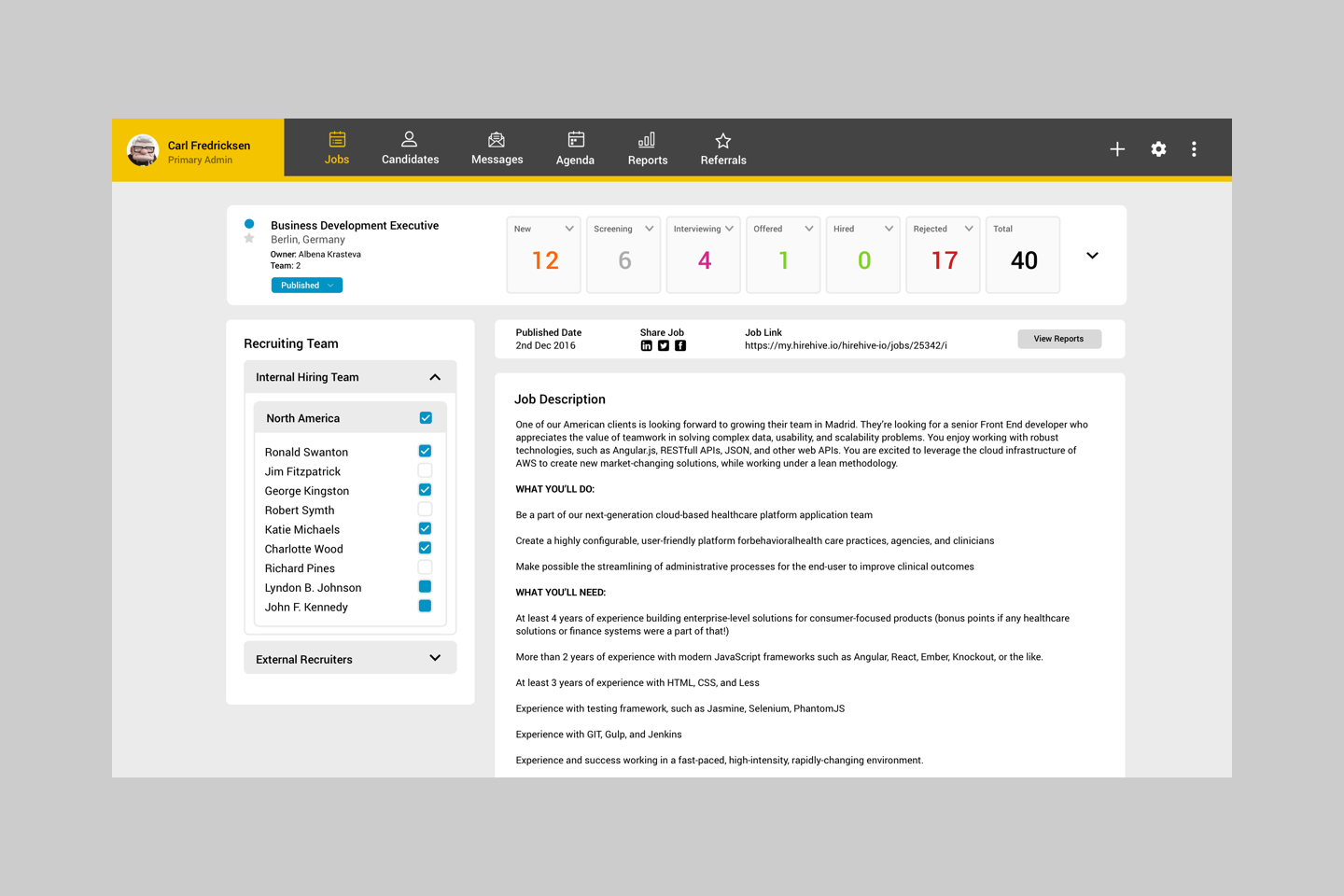 I worked with other departments to define the product roadmap for HireHive, ensuring an ever improving and evolving product as well as enabling company growth in to the future.